AniVile: A new marketing arm for Vin de France
A guest post by Alice Feiring. Check out her blog and subscribe to her newsletter, The Feiring Line!
Note: we recommend having a read of this article first, to put this post into context.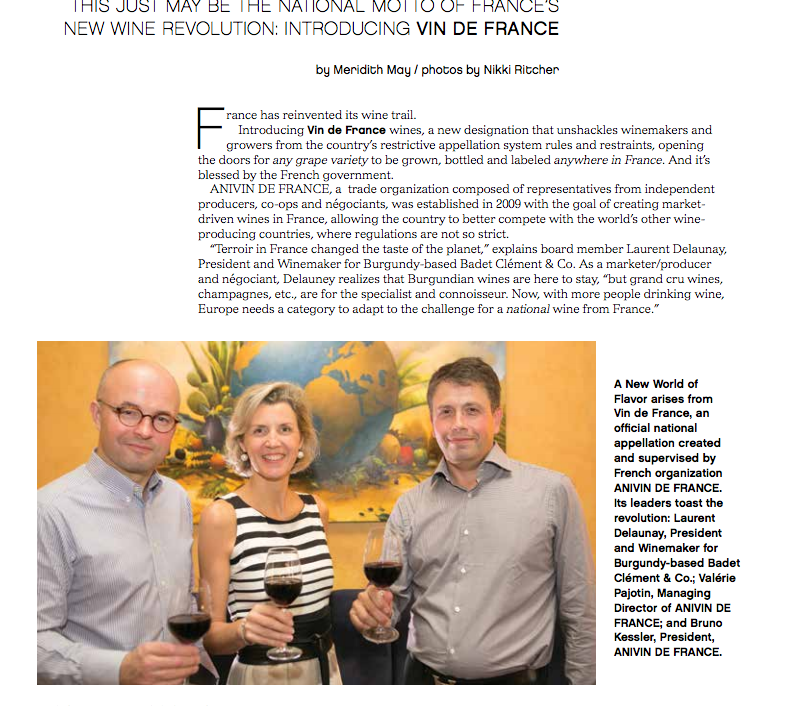 I've tried to write this post since October and just can't nail the voice, so I'm forgetting about the voice and in the old fashioned heritage of blogging, will spew instead.
I felt ill when reading, "Watch out world, France is taking it's varietals back."  It was in a recent issue of the trade rag, The Tasting Panel. Few articles have pissed me off in this particular way. I wanted to retort: Hey, France, want to gain back your drinkers? Why don't you take your terroir back, you idiots. It's the place, that made those grapes famous, you dumb idiots. While a mere puff piece (yes, these still happen) for the marketing arm called ANIVIN DE FRANCE, I contemplated anti-anxieties. Perhaps an Ativan? A bottle of Cornas? But the later further raised the sense of doom because I felt even Cornas was not sacred when it came to the French wineocrats, and even exalted ground could be endangered by this marketing effort. After all, if you ask the French wine sentries, who wants a wine from a specific place? Yes, I thought, Cornas as well as Vosne must be in the ANIVAN crosshairs.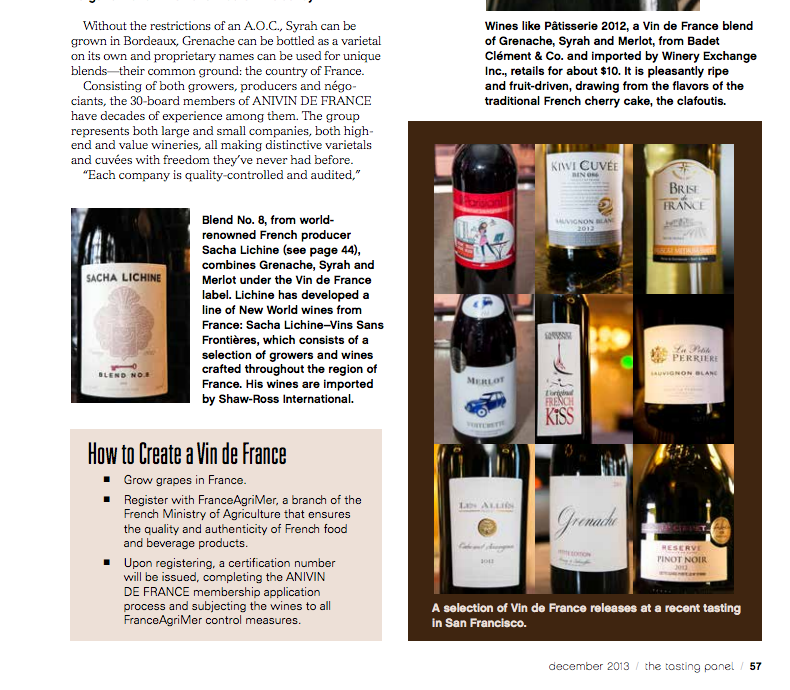 Vin de France replaced Vin de Table in 2012. The problem with the latter was that it was forbidden to write the vintage place and grape on the label. Some, like Olivier Cousin, have famously challenged this in court.   Then came Vin de France. Vintage? Allowed. Grape? Allowed. Specific Place? Forbidden. It paved the way for grapes to come from anywhere in the country, because who out there really cares? We do. The piece enthused, "Now consumers know what they can generally expect when picking that bottle." No they can't. Or I can't. I might be a writer but I am also a consumer. (Perhaps too much of a consumer.) In fact it pisses me, it scathes me, it is spumes me, when I can't determine where a wine is from when there are no clues on the label. Do you know why? Because place is the highly important. Place matters. Where grapes grow matters intensely. That is often the reason I choose one over the other.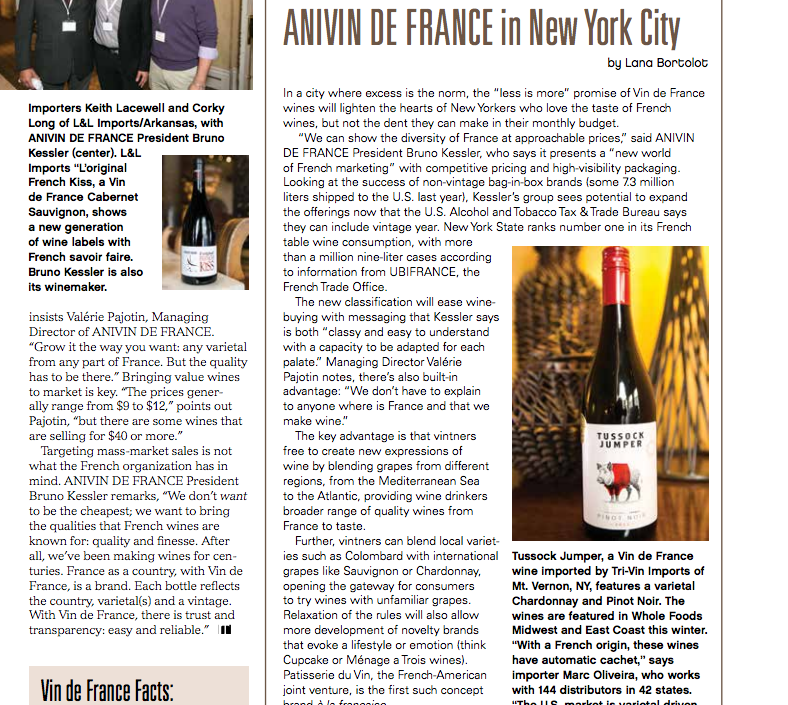 I care that the grapes come from Langeudoc or the Jura. From Burgundy or the Loire. That's the most important decision that I make when choosing a wine from France. Now, this marketing arm and France might argue, then the winemaker should go for the appellation. This is increasingly problematic as more and more the AOC refuses even very fine winemakers (Hello Chateau le Puy, Pontet-Canet, etal.) the letters. Refused for a lack of typicity. That's another rant that I've ranted. But the most painful part of this article is France's acceptance and acceleration towards the end. The country who has filled my glasses with beautiful wines really does want to kill the beauties that birthed centuries of wine drinkers. France, where aesthetics and philosophy still has some importance, believes in the worst kind of dumbification possible. Read and contemplate.