What's happening with the Real Wine Fair 2015?
So what's happening to The Real Wine Fair?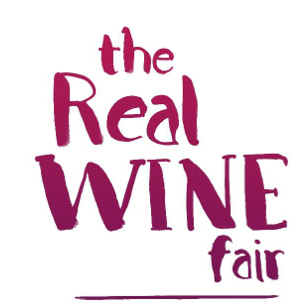 The Real Wine Fair will continue, but instead of a one-off big two day tasting, it will comprise a year-long series of small events.
Would you elaborate?
The structure of Real Wine has always been about integrating a large growers' tasting within a month-long promotion of organic, biodynamic and natural wines. We have decided to break with this traditional structure for 2015 and introduce instead a rolling programme of focused events throughout the year.
But I loved The Real Wine Fair!
Fear not – the fair will return in all its rock and roll glory in 2016!
Why are you changing?
Giving the fair a break will allow us to explore other exciting avenues for marketing the wines and growers that we admire. Single events, even as successful as The Real Wine Fair, cannot alone and of themselves, create a deep-rooted wine culture. They may certainly help to raise awareness of the growers and their wines, and the fairs do make a powerful impression in the minds of those who visit them. We want to reinforce the message using various creative and imaginative approaches, taking the very ideas and values that underpin the Real Wine Fair directly to wine buyers (and their customers).
What are the ideas that underpin The Real Wine Fair?
We propose that "real wine" is wine made by small artisan growers and vignerons who, by farming organically and/or biodynamically, work with the utmost respect for their environment, and make nourishing, tasty wine without chemical additions or subtractions, a very hands-on approach, using a combination of knowledge, observation and instinct to guide the wine as gently as possible from grape to bottle. The result is wine that has not been falsified, that tastes natural and unforced, and reflects, as far as possible, the place from where it comes.
So what kind of events are replacing the big growers' tasting?
We begin our programme of events this year with Alternative Australians, a small group of dynamic young growers, who will be in the UK for their version of "The Wind Will Blow It Back" tour. Anton von Klopper, Tom Shobbrook, Patrick Sullivan, Iwo Jakimovicz & Sarah Morris are flying over for a two week residency to taste, party and spread the good word about naturally-made Australian wines. They will be spending one week camping and cooking in various types of accommodation in the English and Scottish countryside, inviting sommeliers and wine buyers to experience the idiosyncratic flavour of Australian hospitality. The tour will end in London with a celebratory dinner at Terroirs Cellar on Wednesday 22nd October.
Sounds great! What else?
Although it does not fit into the usual natural wine remit we are keen to introduce customers to authentic sherry. Many of the commercial versions of these wines are pleasant but frankly attenuated and anodyne. We want to show that sherry can be a properly vinous, complex and interesting drink with terrific gastronomic potential. To this end we will be conducting regular tapas walks where we take customers from bar to bar on a particular evening, matching various styles of authentic sherry to the house tapas specialities in each establishment.
I enjoyed the Georgian Supra at The Real Wine Fair this year. Any chance of a repeat?
We will fully recreate the magic of the grand Georgian supra next year, but in the meantime, we will be also hosting some smaller Georgian-themed banquets over the next few months in restaurants in order to introduce new consumers to the wine and culture of that amazing country. Details to follow on the Real Wine Fair web site.
What other events might we expect?
We will be linking with pop-up tastings and events throughout the year and holding Real Wine seminars and masterclasses at various locations, including a frightening blind tasting challenge for sommeliers and journalists to discover whether preconceptions play a part in our perception and appreciation of wine. Watch this space!
In the first half of 2015 we will be organising a growers' event focusing on the natural wines of a single region or country.
Add to all of the above a flurry of the promotions, wine dinners, articles, podcasts, and guest growers' appearances and we will have a packed Real Wine schedule for 2015.
Finally, would you summarise the natural wine scene in the UK?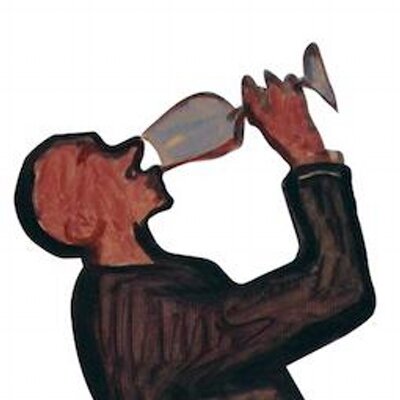 It is not so much a scene as a present reality. Natural wines may be found on many restaurants wine lists as well as on the shelves of numerous independent retailers. Wine buyers are now less concerned with the semantic distinctions about what technically constitutes a natural wine and increasingly more interested in (and accepting of) the qualities of the wines themselves. Tasting is key – without preconceptions about "form" you buy what you like to drink – and what you'd like your customers to drink. Since so many of the wines are delicious, natural resistance to the idea of natural wines is (naturally) melting away. Which is as it should be – we're assessing a living liquid, not an abstract concept.
Having said that drinkers are becoming more interested in provenance than ever. They like to know that the bottle of wine they spend their money on has a story. They like the idea that it comes from sustainably farmed grapes. And they like the idea that the wine is free of chemical additives. They apply the same discrimination as when they buy proper sourdough bread, their real ale, their farmhouse cheese – they want something real, rather than something homogenous that has been cultured in a laboratory and made in a factory.
With around twenty or so wine merchants and many more independent retailers specialising in these wines; with top restaurants, pumping wine bars and bold bistros parading adventurous natural wine selections, it is plain to see that the movement, if we can term it so, has strong cultural and commercial roots. But there is plenty of work to be done, wines to be tasted, myths to be exploded, stories to be told and pleasure to be shared.
Real Wine 2015 starts now.