Château du Cèdre
CHÂTEAU DU CÈDRE, PASCAL VERHAEGHE, Cahors – Organic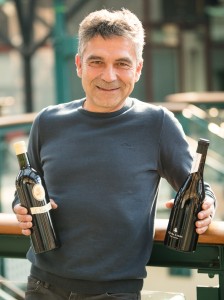 The Château du Cèdre vineyards have been tended in accordance with an organic approach since 2000 and the estate was certified organic in 2012.
The Malbec grape makes unique wines. Thriving on the great Chateau du Cèdre terroir and pampered by the meticulous approach of the Verhaeghe brothers, long ageing periods in oak barrels and 57HL casks, it gives birth to wines with floral (violet) and black fruit aromas, wines that are dense, long and particularly elegant.
The vineyards' 3 parcels are made up of the 2 best types of soil in the Cahors appellation : the larger one (13 hectares) is situated on colluvial limestone soils which produce straightforward wines with fine tannins, particularly long on the palate.
Both other parcels (6 & 8 hectares) have pebbles mixed with ferruginous sand on the surface and siliceous earth and clay beneath. The wines they produce are rich and powerful.
Imported by: Les Caves de Pyrène