Recaredo & Celler Credo
RECAREDO & CELLER CREDO, MATA CASANOVAS, Alt Penedes – Biodynamic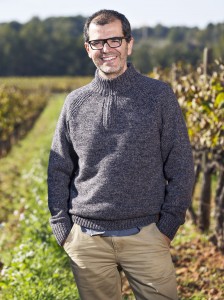 Three generations of the Recaredo family (1924) keeping the essence of purity and natural farming. Two projects to show here in Real Wine Fair. Cava Recaredo and Celler Credo.
Cava Recaredo covers 50ha of vineyards in Alt Penedes which are biodynamically farmed. All wines are non-dosé, all vintage and aged for a minimum 36 months to more than 120 months sur-lees. All ageing is done under cork and every single bottle is hand-riddled and hand-disgorged, the latter without freezing the bottle's neck.
Celler Credo is the Recaredo's family still white wine project primarily based on the Mediterranean variety Xarel·lo. Aged on the lees and macerated with the grape skin or stems using techniques learnt from their grandparents. The 8 hectares of vineyards are worked in an biodynamic way. For them biodynamic agriculture is simply a way to align land, climate and people so that they can reveal their deeper nature.
Imported by: Les Caves de Pyrène