Mas de Daumas Gassac
MAS DE DAUMAS GASSAC, FAMILLE GUIBERT, Haute Vallee du Gassac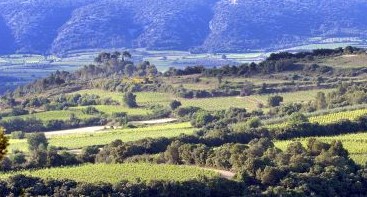 What wine with no appellation is being considered by the expert and wine connoisseurs as 'The only Grand Cru of the Midi' (Hugh Johnson), 'A Lafite in Languedoc' (Gault & Millau), 'one of the 10 best wines in the world' (Michael Broadbent) or simply 'exceptional' (R. Parker).
Within 40 years the Mas de Daumas Gassac wines have reached the rare status of 'cult wine' that is only given to a limited number of exceptional estates in the world.
The estate has been farmed in the traditional and natural way for thousands of years before the Guibert family established the Grand Crus vineyard of the Gassac valley. Divided into 63 small vineyard plots amongst 3000 hectares of protected forest cultivated without any chemical or pesticide, Mas de Daumas Gassac remains a virgin land farmed with total respect of mother Nature to preserve its balance.
With the specific soil of the Gassac valley, a very cool microclimate, more than forty different grape varieties and winemaking, ageing, 'savoir-faire' inspired by the great Emile Peynaud, the wines form Mas de Daumas Gassac are incomparable to any other and have established a style of their own.
There are few wineries on earth that one can point to as being responsible for creating revolutions, let alone in one in a country with as esteemed a wine tradition as France.
Yet this is precisely what Mas de Daumas Gassac has done for the past forty years!
Imported by: Les Caves de Pyrène