Clos Lapeyre
CLOS LAPEYRE, JEAN-BERNARD LARRIEU, Jurançon – Organic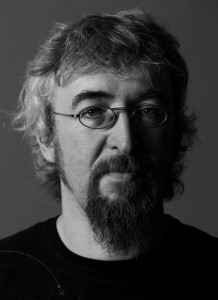 Traditionally devoted to several farming activities, breeding, berries and grapes for the co-op, the estate in the seventies began specialising only in vine growing and has been winemaking, ageing, bottling and commercialisation since 1985.
Year after year the estate grew as the result of the specialisation in vine growing to reach about 17 ha in 2004.
17 ha – 70 000 bottles

100% White (Petit Manseng, Gros Manseng, Courbu, Camaralet)
For some years the vineyard has been engaged in organic farming (Agriculture Biologique) and been certified by Qualité France.
The vineyards are situated on slopes between 350 and 400m in altitude. The hillsides at times are very steep and planted on terraces (about 8 ha). The silt-clay soils lie on the typical Jurançon pudding-stone conglomerate rock formation and are studded with pebbles and sandy gravel. In spring they are cultivated between rows and between vines to benefit from the new warmth and to avoid compacting the soil and encourage deep rooting.
The Jurançon vineyard is situated at altitude. The very high difference of temperatures between night and day optimises the maturation of the grapes; also the vineyard benefits from the double influence of the Pyrenees' mountains that are at 25 km, and of the Atlantic Ocean at 100 km which moderate the temperatures.
Imported by: Les Caves de Pyrène