The Real Wine Fair is organised by Les Caves de Pyrène along with a number of superb partners without whom The Fair would not be possible…

Les Caves de Pyrène is a wine importer, distributor and agent founded in 1988. Initially it was four people, a battered van and a handful of wines from South West France. Now Les Caves employs around 50 people and sells to over 1,000 restaurants, independent fine wine shops and regional retailers in the UK, exports wines abroad, has branches in Italy and Australia and is a major partner in Soif bistro & winebar in Battersea, London UK, and Embla in Melbourne, Australia. Despite our growth, however, our philosophy remains the same as it did from the beginning: to source the best quality wines directly from the grower and the vineyard; that these wines should reflect their origins (the expression of terroir); that these wines should be sustainable, with low intervention and preferably organic or biodynamic; that we not only sell these wines with energy and passion but provide the service that helps our customers to connect more effectively with their customers.

Modal Wines is an importer of small-batch, distinctive wines, grown and produced with love and respect, regardless of location. Modal scales in music sit outside the more common and ordinary major and minor scales – out of the many parallels between music and wine, this particular concept beautifully illustrates the aim at Modal Wines: to source unique wines with the right mix of edge, character, balance, and drinkability – at times surprising, but always thoroughly enjoyable. A deep-rooted respect for nature unites all the producers in their portfolio, the onus being on wines made with as little interference in the vineyards and cellar as possible.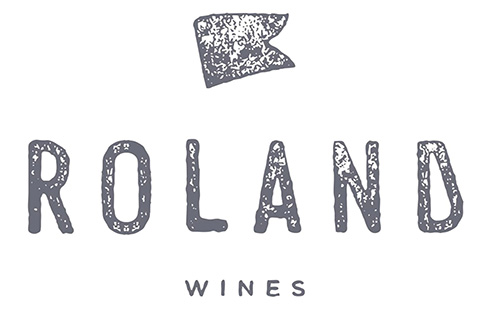 Roland Wines is a young importer specialising in Central and Eastern Europe. They strive to find those producers, who stand out within their region by working in an innovative manner, following their own instincts but respecting traditions. Roland believe in growers who favour organic and biodynamic practices and prefer not to intervene in their cellar. They work with winemakers who are passionate about making terroir-driven wines to capture the sense of origin.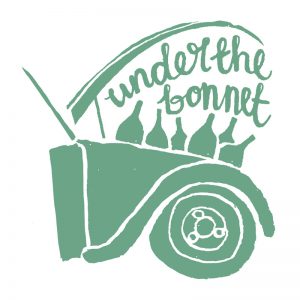 Wines Under the Bonnet was uncorked in 2015. Their idea was very simple: to promote the wines they love to drink. With roots in the Muscadet area, it was only natural to focus on the diverse wines of the Loire. Since then, however, their vine has spread to embrace much of regional France with new shoots in Germany, Italy and Chile. Never too far from their beginnings they still work with a large and ever-growing range of producers from Muscadet. Under the Bonnet work with growers who operate simply and respect their natural environment, making wines with character and reflecting the region they hail from. It is a constant source of joy to nose out new wines and meet winemakers who share their passion.

Portuguese Story are traders and story tellers who want to give a Portuguese narrative to the world; to change people's perceptions and to offer diversity and uniqueness. One way for people to engage with the land is through local, authentic produce. Wine can be a strong ambassador of native character and no more so than in Portugal. Their aim is to help people discover the real Portugal through its wonderful wine.

Basket Press Wines is a London-based wine import and distribution company. Their focus is on sourcing real, living wines from Central and Eastern Europe. They are an independent, family-owned company, that aim to work with and support smaller, unsung growers. This group of winemakers dared to go back to the traditional winemaking methods, that is farm organically and allow the wines to follow their natural evolution in their cellars. Amongst them are true pioneers, who have paved the way for the younger growers in their region to believe in themselves and think beyond the dogmatic approaches.
Learn more…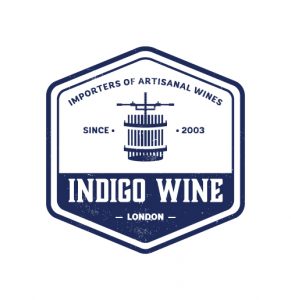 Indigo Wine is an importer and agent of unique and artisanal wines from around the world. They are proud to distribute these wines to the UK's best restaurants and independent retailers. They are best known for sourcing fresh and balanced wines from Spain, most notably from producers in lesser-known regions, who work with indigenous varieties. Over the years their portfolio has extended to include some real gems from Portugal, Austria, Italy, Australia, South Africa, Chile and beyond. They work hard to find talented growers who are committed to making real, honest and above all delicious wines. They are the true heroes of the wine world.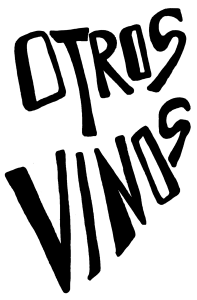 Otros Vinos represent a handful of small artisan winemakers from Spain and the south of France. All of these producers work small vineyards, farm organically or biodynamically, and practice as little intervention in the cellar as possible. They produce wines that absolutely shimmer with their terroir and that reflect the wonderful people who produce them.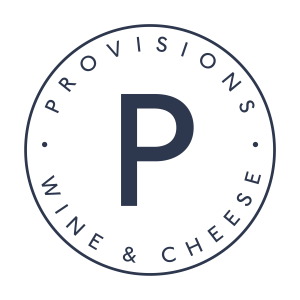 Provisions is a wine and cheese importer with shops in Holloway Road and Hackney Road, the former opening in 2015 and the latter in April 2022. They import and wholesale carefully selected, artisan products from small, natural and organic producers, mainly in France and Italy, but also across Europe. They work with organic/biodynamic natural wine makers with the aim of making wine and artisan food affordable and accessible.

Dogma was born in 2016 in the basement of Blacks Club, in Soho, from a conversation between Giuseppe Mascoli and Francesco Cali about indigenous yeasts. Seven years on the company's founders are still fully focused on sourcing and importing only artisanal wines, for now only from Italy, which must be naturally fermented. This is their one and only Dogma. Some growers are biodynamic, others organic or working sustainably, they are all relatively small operations, with varying productions of 3,000 to 40,000 bottles per vintage.