Ampeleia
AMPELEIA, MAREMMA, Toscana – Biodynamic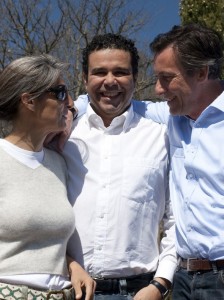 Ampeleia aspires to represent the inherent diversity and huge potential of this particular area of Maremma.
The estate was created from the purchase of different plots of land, located far apart and on different altitude levels, with the precise aim of creating a great variability in altitude, soil type and microclimatic conditions: each vineyard has a distinctive identity that is enhanced by the uniqueness of the surrounding environment. Today, the estate extends over three altitude levels and covers 35 hectares of vineyards, but also woodland, arable crops and pastureland.
In 2009, they began their conversion to biodynamic farming in the vineyards. In the cellar they strive to preserve the essence of the fruit in the grapes; by respecting the natural transformation processes in winemaking, they ensure the birth of a wine that is the true expression of its land of origin.
Photo © Andrea Scaramuzza.
Imported by: Les Caves de Pyrène