The Real Wine Fair is organised by Les Caves de Pyrène; a wine agent, importer and distributor who specialise in organic and biodynamic wines. Here is the small but mighty team who make it happen…
DOUG WREGG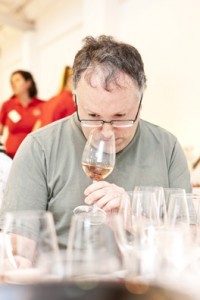 Doug, erstwhile director of Marketing, joined natural wine importers Les Caves de Pyrène in 1996 when it was but a tiny embryo; now it is a much larger embryo. Having worked in restaurants for several years, he was the classic example of poacher turned gamekeeper, using his experience as a sommelier to persuade all and sundry that now was the hour for regional French wines, a mantra he has been repeating plaintively for the past twenty (!) years.
Eric, Les Cave's owner, convinced him that he would be mad(-iran) not to work with him and being a suggestible kind of (iroule-)guy Doug couldn't refuse and joined the small, but merry band of vin-archistes hawking Les Caves' unique brand of lyrical terroirism. Whilst not selling, Doug works on perfecting his own version of Casaubon's key to all mythologies, a philosophical wine list so referential and self-referential that it disappears up its fundament into the verdant grass of left field, and so extensive that it has been described as everything from "the ultimate encyclical draft-excluder" and "the cure to insomnia" to "the magnum opus that you wouldn't want dropped on your foot." Doug also writes various blogs, content for web sites and our newsletters and loves soaking up the atmosphere (and the spilled wine) at The Real Wine Fair!
AMY MORGAN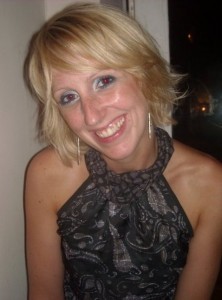 It was languages that led Amy to wine. After studying French and Spanish at Uni this sporty Cornish lass went on to work as translator for a 'round the world sailing team in Spain. She started with Les Caves de Pyrène on the sales desk many years ago and has worked her way up from there to Eric's (LCDP's owner/founder) PA all the way to Managing Director.
The trade fairs have a special place in her heart having first helped organise one 6 months after she started with the company, at which point she'd never even been to a trade fair before. Eleven fairs later, including 2011's Natural Wine Fair and The Real Wine Fair ever since, and she's a little more familiar with them than is probably healthy. 
To say Amy is a busy gal is an understatement, but she always does it with a smile on her face and glass of wine in hand.  She's a multi-lingual, multi-tasking machine!
VANESSA WOODFINE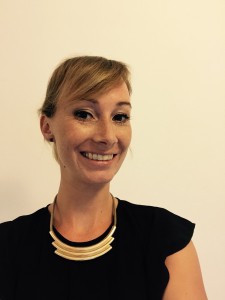 After studying for a degree in French & Italian, Vanessa landed a job at Les Caves de Pyrène. The highlight of her job so far has been helping Eric and his wife Anna from Vino di Anna with harvest at their vineyard in Sicily. Vanessa is tasked with the vital job of coordinating over 150 winemakers and their samples so that all guests have some 500+ wines to try. Her favourite part of The Fair is finally getting to know the winemakers face to face after months of emails and phone conversations! When Vanessa isn't working, she loves jetting around the globe and practising yoga.
VICKY MARTIN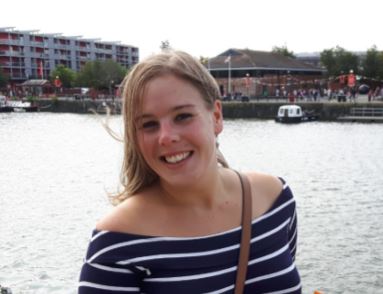 Vicky fell in love with wine after packing in normal life and jetting off to New Zealand for 8 months, working on vineyards and generally immersing herself in the wine culture. Vicky deals with coordinating the foodies and looks after the Real Wine Month promotion. Her favourite thing about The Fair is the relaxed, positive atmosphere and getting to know the many exhibitors. In her spare time, Vicky is an avid sports fan (rugby, Formula 1, cricket… you name it) and likes to travel the world chasing the sunshine.
ELLIOTT GEMMELL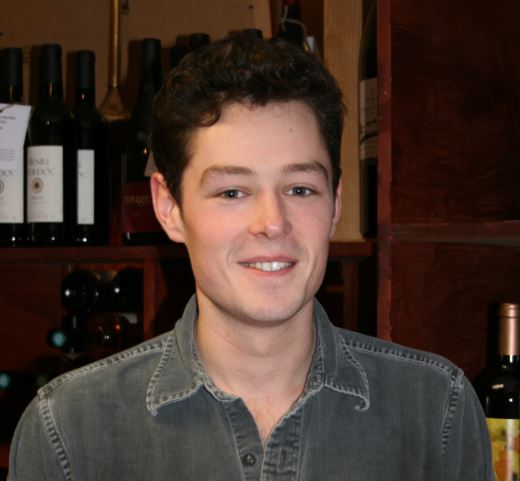 The newest member of The Real Wine Fair team, Elliott is tasked with liaising with our fantastic merchant partners, fielding the many general enquiries relating to The Fair and keeping everyone informed with the latest press releases and blog posts. When not "entertaining" the rest of the team with his puns Elliott occupies his free time playing cricket badly, reading any and all fiction and spending weekends on the terraces supporting Portsmouth Football Club (please try not to hold it against him!). His favourite part of the Fair is meeting the people behind the wine, the general buzz and the interest the Fair generates.
CHRISTINA PICKARD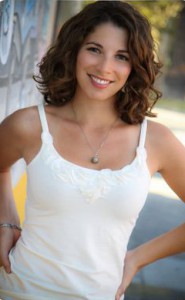 Christina Pickard is a professional wine writer, educator and presenter who has worked behind the scenes as social media mistress for both Les Caves de Pyrene and the Real Wine Fair since 2012. While Christina lived in London for 11 years, and then in her husband's hometown of Perth, Australia for 3 years, she now resides in the beautiful Hudson Valley, just north of New York City, where she is raising her two young daughters to be nature lovers, and, with any luck, natural wine lovers.  In her current role as Contributing Editor for Wine Enthusiast magazine in the U.S., Christina covers Australian and New Zealand wine, tasting and reviewing around 1500 wines per year. She sneaks in an article about natural wine whenever she can.
For the past decade, Christina has contributed to publications around the globe, including Decanter, Imbibe, Gourmet Traveller Wine, James Halliday's Wine Companion and Food & Wine. In Australia she scribbled the wine section for WA's top lifestyle glossy, Scoop Magazine. She also founded the School of Wine. As a presenter in the UK, Christina appeared semi-regularly on the UKTV Good Food Channel's flagship show, Market Kitchen. She co-hosted one of the wine world's early podcasts, The Crush: Wine Talk Unfiltered.
The Real Wine Fair is one of the highlights of Christina's year – it is even suspected that she timed having her second child on the RWF's "off" year in 2018 so she wouldn't miss out.